Good Morning, Illini Nation: Weathering a wild offseason | Sports
[ad_1]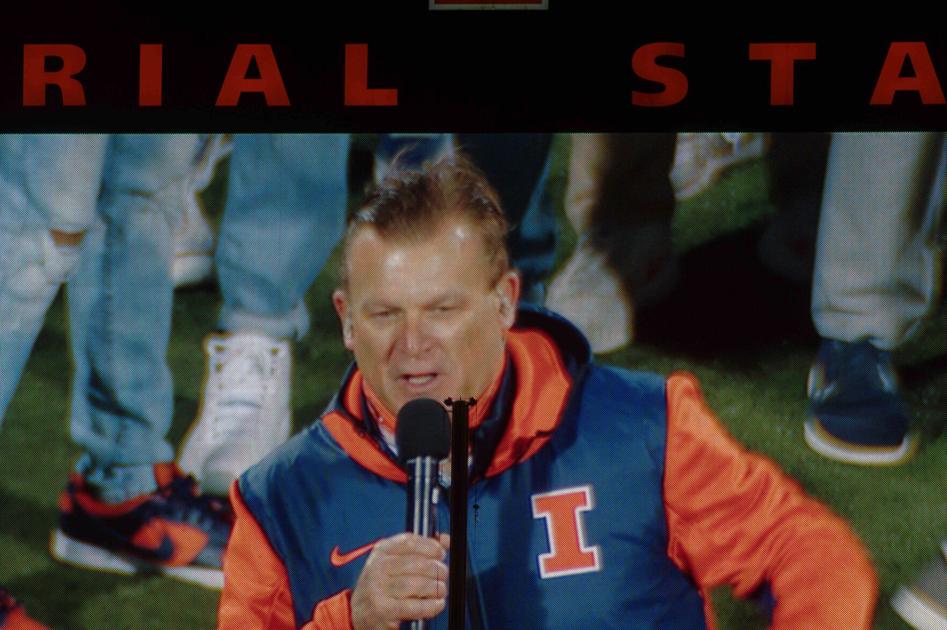 Welcome to "Good Morning, Illini Nation," your daily dose of college basketball news from Illini beat writer and AP Top 25 voter Scott Richey. He'll offer up insights every morning on Brad Underwood's team:
Roster turnover in the offseason isn't a "new" normal for college basketball. It's always happened. It just hasn't happened with such speed until the advent of the transfer portal (players held control, not needing coaches to release them) and then this year's addition of the free one-time transfer.
What Illinois experienced this offseason, though, went beyond what's become typical in college basketball. Ayo Dosunmu was always going to leave, forgoing his final year of eligibility to become a likely — or at least projected right now — first-round pick in the 2021 NBA draft. 
Adam Miller transferring to LSU wasn't part of the plan. Neither was having to replace all three assistant coaches when Orlando Antigua and Chin Coleman decamped for Kentucky and Stephen Gentry returned to Gonzaga. 
Then there was Kofi Cockburn. All in on the NBA draft, which the Illinois staff fully believed. Until he wasn't. But even his eventual return to the Illini included a brief foray into the transfer portal.
Brad Underwood weathered it all. Hired two new assistants in Chester Frazier and Tim Anderson and promoted Geoff Alexander. Added two transfers early in the process in Utah guard Alfonso Plummer and Florida forward Omar Payne that, at minimum, would have kept Illinois competitive. Then Underwood, with Alexander providing a serious boost, convinced Cockburn to return.
Three months after the offseason was looking to be a total mess, the Illini are back in Big Ten title contention and considered at least a top 15 team nationally.
"It's wild isn't it?" former Illinois guard Trent Meacham said on a recent Monday Night SportsTalk appearance. The Centennial grad also serves as a backup radio analyst for the Fighting Illini Sports Network. "I told people once the staff was depleted — for different reasons and I think understandable reasons — I thought Brad Underwood put together such a good staff his first time around. I believe he's going to do a similar job this next time around. I don't know if you Orlando Antigua, but I think Chester Frazier — not because he's a former Illini, that helps — but Brad Underwood hit it out of the park getting Chester back on staff. Not just because he's a former teammate of mine. I just think that was a big-time get of a young coach who has great experience and is a tireless worker. That was huge.
"I thought getting Omar Payne right away was a nice insurance policy now probably coming off the bench. Getting Alfonso Plummer with Adam Miller leaving, another lefty shooter. Those were two big pickups. Then it's worked out well for (Underwood) especially when you think of Trent Frazier coming back and now, ultimately, Kofi Cockburn coming back.
It's been, I'm sure, unlike any offseason for Brad Underwood ever, but I think he's done a very good job with the staff and got some key transfers. He has, potentially, some freshmen who could be great players as well. Then its' about developing some of these other pieces like Austin Hutcherson and Coleman Hawkins and then getting those pieces to fit together. It sure has been a ride since that loss to Loyola, and I think things are looking pretty good for Illinois basketball right now."


[ad_2]
Source link