Good Morning, Illini Nation: Breakdown of latest ESPN rankings | Sports
[ad_1]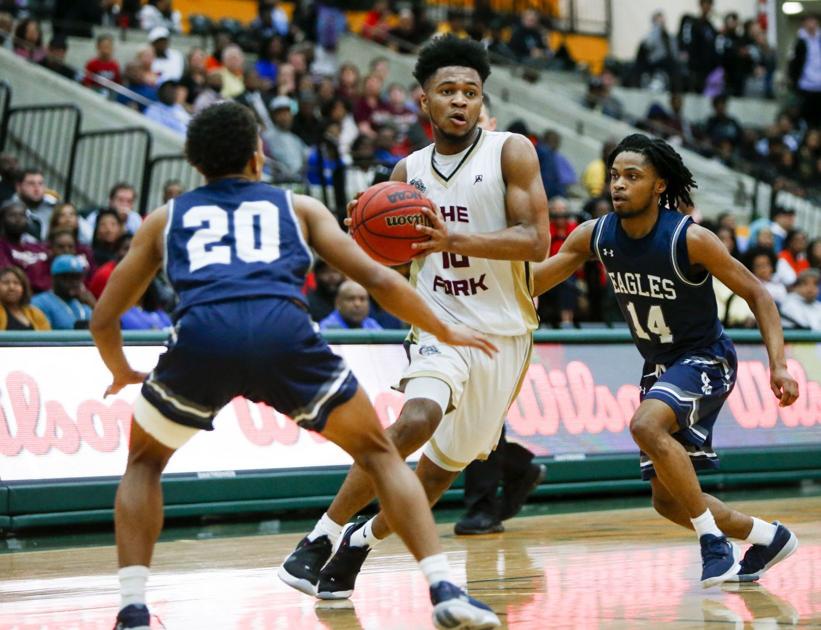 Welcome to "Good Morning, Illini Nation," your daily dose of college basketball news from Illini beat writer and AP Top 25 voter Scott Richey. He'll offer up insights every morning on Brad Underwood's team:
A sign of summer is updated recruiting rankings. We dove into the latest on the Class of 2022 by 247Sports last week. Now we look at new ESPN rankings for the 2022, 2023 and 2024 classes.
Class of 2022
— It's only natural, having already perused the new 247Sports rankings, to compare them to ESPN's update. Both have an affinity for Jazian Gortman, with the South Carolina native point guard a five-star recruit. That gets both ESPN and 247Sports in line with Rivals, which already had him at that level.
— ESPN isn't as high on a couple of big men Illinois has targeted compared to 247Sports. The latter had both Kel'el Ware and Ernest Udeh Jr. as five-star prospects in its update. It was even Udeh's debut in the rankings. ESPN has both in the top 100, but with Udeh at 53rd and Ware at 75th.
— Illinois' lone commit in the class Reggie Bass isn't ranked in ESPN's top 100. Former commit AJ Storr is, however, checking in among the top 50 recruits in the '22 class.
The full list of prospects with Illini offer:
7. Jazian Gortman, 6-2, 175, SG; W.J. Keenan (S.C.)
8. Shaedon Sharpe, 6-5, 195, SF; Dream City Christian (Ariz.)
16. Jarace Walker, 6-7, 220, PF; IMG Academy (Fla.)
20. Kyle Filipowski, 6-10, 220, PF; Wilbraham & Monson Academy (N.Y.)
21. Jalen Washington, 6-9, 205, C; Gary West Side (Ind.)
23. Gradey Dick, 6-7, 200, SF; Sunrise Christian Academy (Kan.) — Kansas commit
27. Anthony Black, 6-6, 185, SF; Coppell (Texas)
28. Cason Wallace, 6-3, 180, PG; Richardson (Texas)
29. Dillon Mitchell, 6-7, 195, PF; Bishop McLaughlin Catholic (Fla.)
31. Zion Crus, 6-4, 175, SG; The Patrick School (N.J.)
32. Tre White, 6-5, 200, SF; Ribet Academy (Calif.)
34. Jalen Hood-Schifino, 6-5, 200, SG; Montverde Academy (Fla.)
36. AJ Casey, 6-7, 200, PF; Whitney Young
37. Nick Smith, 6-4, 170, SG; Sylvan Hills (Ark.)
47. Rodney Rice, 6-3, 185, SG; DeMatha Catholic (Md.)
49. AJ Storr, 6-6, 200, SF; IMG Academy (Fla.)
53. Ernest Udeh Jr., 6-10, 220, C; Dr. Phillips (Fla.)
56. Tarris Reed, 6-9, 230, C; Link Year Prep (Mo.)
64. Mark Armstrong, 6-0, 175, PG; Saint Peter's Prep (N.J.) — Villanova commit
75. Kel'el Ware, 7-0, 210, C; North Little Rock (Ark.)
78. Ramel Lloyd Jr., 6-5, 175, SG; Sierra Canyon (Calif.)
82. Seth Trimble, 6-1, 175, PG; Menomonee Falls (Wis.) — UNC commit
85. Jayden Epps, 6-1, 175, PG; King's Fork (Va.)
89. Tre Holloman, 6-2, 175, PG; Cretin-Derham Hall (Minn.)
96. Isaac McKneely, 6-3, 180, SG; Poca (W.Va.) — Virginia commit
Class of 2023
— ESPN ranks just 60 players among the top rising juniors in the country. Illinois has offered 11 of them, with eight falling into five-star territory.
— Three of those 11 ranked targets either still play high school basketball in Illinois or lived in the state previously. At the top is JJ Taylor, who is still at Kenwood, while Hinsdale native Matas Buzelis transferred last season to Brewster Academy (N.H.) and Champaign native and former Urbana Middle School standout Kylan Boswell started high school in California.
The full list of prospects with Illini offer:
3. Baye Fall, 6-11, 217, C; Lutheran (Colo.)
4. JJ Taylor, 6-7, 185, SF; Kenwood
5. Kwame Evans Jr., 6-9, 200, PF; Montverde Academy (Fla.)
7. Omaha Biliew, 6-8, 210, PF; Montverde Academy (Fla.)
12. Simeon Wilcher, 6-3, 175, PG; Roselle Catholic (N.J.)
15. Caleb Foster, 6-3, 175, PG; Oak Hill Academy (Va.)
20. Marvel Allen, 6-3, 175, SG; Calvary Christian Academy (Fla.)
21. Kylan Boswell, 6-1, 175, PG; Centennial (Calif.)
23. Matas Buzelis, 6-9, 195, PF; Brewster Academy (N.H.)
48. Brandon Gardner, 6-7, 210, PF; Gray Collegiate Academy (S.C.)
60. Wesley Yates, 6-4, 210, SG; Beaumont United (Texas)
Class of 2024
— The full ranking for the top rising sophomores in the country is even shorter, with ESPN ranking just the best 25.
— Just two of Illinois' six targets in the 2024 class are ranked. Little Rock (Ark.) Parkview Magnet wing Dallas Thomas is a four-star recruit ranked No. 17, and four-star St. Rita center James Brown checks in at No. 22.


[ad_2]
Source link