Come July 1, Illini student-athletes are 'open for business' thanks to NIL laws
[ad_1]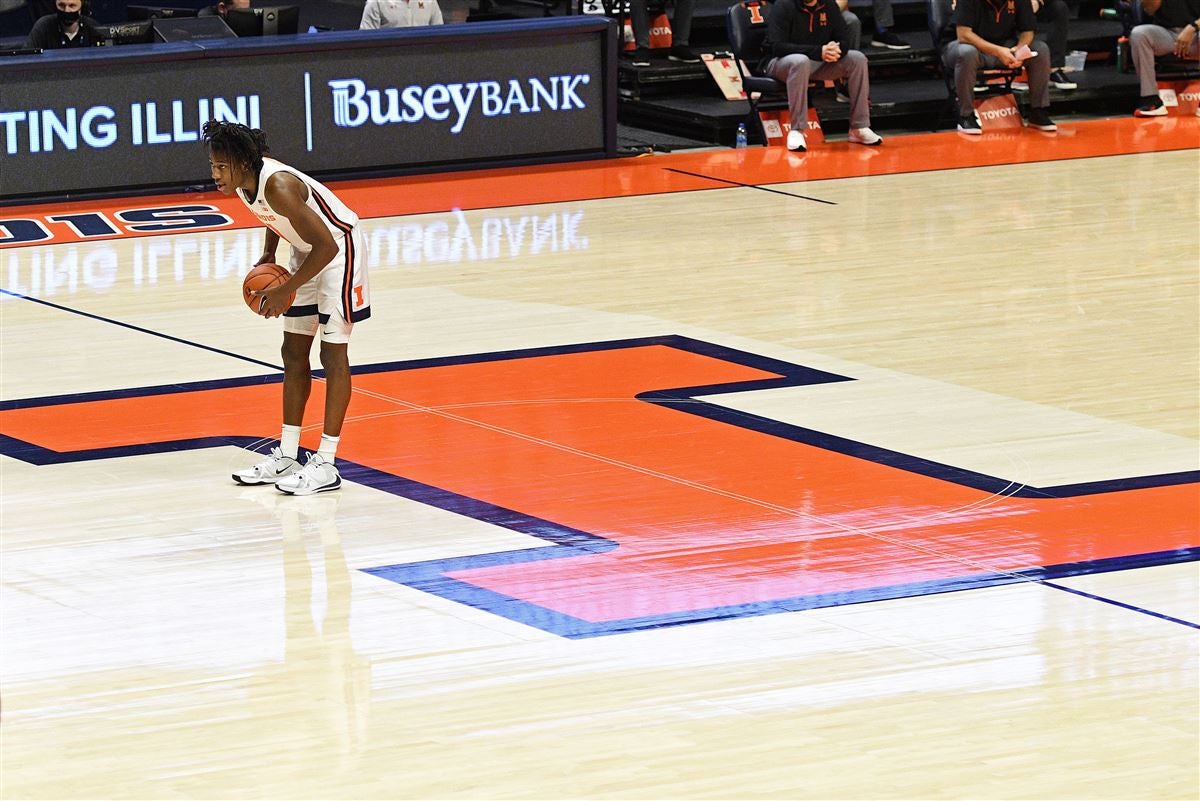 CHAMPAIGN, Ill. — It won't be long before the college sports world is flipped on its head; less than a week, actually. 
Seven other states (Alabama, Arizona, Florida, Georgia, Mississippi, New Mexico and Texas) are set to have NIL laws in effect by July 1, and 12 other states have passed official legislation to go into effect in the next four years, according to The Athletic. Illinois likely will soon join them.
The Illinois House of Representatives and Senate both passed a bill to allow Illinois student-athletes to profit off of their name, image, and likeness. All that's needed is a signature from Gov. J.B. Pritzker, who has shown support for the bill, and athletes in the state will be able to profit on July 1 — or when Pritzker signs should he not sign by the July 1 date. The bill in Illinois was co-sponsored by former Illini football player turned democratic representative Kam Buckner.
It's a brave new world and one that the University of Illinois athletic department has been preparing to enter for more than a year. The university partnered with Opendorse, a sports technology company that maximizes endorsement value for athletes, and Illinois INFLUENCE to best help its student-athletes navigate the new terrain. Right now, the Illinois athletic department is approaching the rules as laid out in the state legislation, though that would require a pivot should a national model exist whether through federal legislation or the NCAA, which had already postponed a vote on NIL in January.
"We look at this as an opportunity to help them position themselves to build their brands and make the most out of this," said Brian Russell, Illinois senior associate athletic director for sports administration and student-athlete development. "We've got student-athletes who truly are entrepreneurs and are interested in all types of activities that could lead to profit. We really want to make sure we position them in a way they can understand it and be successful."
The athletic department cannot help set up deals for student-athletes and student-athletes cannot represent the University of Illinois in any of their marketing — though they could say they are a Division-I athlete, for instance. But the athletic department has been working to help educate them about the road ahead of them via Zoom calls and introductions into Opendorse, which will be a conduit from companies to athletes. The athletic department can ask various people in the community — experts at the Gies College of Business, at the law school, local bankers or I FUND members — to help with "educational sessions", which Russell said isn't new.
Education has been happening and will continue to happen as NIL comes full-steam ahead, but there's an overwhelming feeling of excitement, which has been demonstrated on social media by some student-athletes. Illinois is embracing it.
"I think there are some approaches that are going to be very defensive and some institutions may take an incredibly defensive approach with this, but from [athletic director Josh Whitman's] vision to the rest of us, we want to be on offense and defense," Russell said. "Certainly there are pieces of defense that we need to pay attention to from a compliance perspective, from a student-athlete health and well-being perspective. But we want to be on the offense, too.
"We want Champaign-Urbana, local businesses, we want folks in Chicago, we want folks in St. Louis, we want everyone to know that Illinois student-athletes are open for business and we're going to provide a platform for folks to be able to connect with them to help build their brand, to help build their company, to really be able to monopolize on what is so incredible about our student-athletes who wear our uniform and attend this world-class institution. I think we're looking at it as this unique opportunity for folks to get engaged."
Opendorse, the company the university partnered with, is one of the keys to the engine of NIL around the Illini. Student-athletes will be able to see a market rate for a social media post and set their prices based on their social media footprint. Companies can find them through Opendorse and strike a deal. Contracts with local businesses can be drawn up through Opendorse or input into Opendorse both as a way to disclose the partnership to the athletic department, but also to get a tax code as an output, Russell said.
"It's an investment that we made in our student-athletes because it's still this gray space where we don't know what our legitimate involvement can be in our deal-making piece," Russell said. "We know that we — as athletic administrators or coaches or staff members — can't set up deals for student-athletes, but certainly it's our responsibility to continue to educate these young folks who wear our uniforms and compete for us every day and go to class on our campus every day that we owe them something. Our investment into this relationship into Opendorse is really what we feel like we owe them to give them a platform to attempt to make this an easier process for them."
According to state of Illinois legislation — which, again, may not be the letter of the law depending on a national solution — student-athletes are required to disclose their endorsements to the athletic department, but the athletic department cannot advise them other than to make sure it falls within compliance and the morality clause in the state legislation.
According to the Chicago Tribune, the bill "would prohibit college athletes from promoting sports betting, alcohol, tobacco, marijuana, vaping products, adult entertainment or any other product 'considered to be inconsistent with the values of a postsecondary institution' or which would bring 'embarrassment, scandal or ridicule' to a college or university."
There's a lot to digest. Russell said student-athletes can hire people to help manage the new world they're about to enter.
"Right now based on the Illinois state law that's written, the only piece that would jeopardize a student-athlete is if they used an agent as an athletic representative, but they can hire marketing agents; they can hire financial advisors; they can hire brand ambassadors, people who are out there who are experts in building their brand," Russell said. "They can hire people to do photoshoots; they can hire videographers; they can hire experts in social media who are graphic builders. They can hire folks to be able to do all of that, so certainly that's within their rights within their new law."
Russell joked that though the uncertainty around NIL is reaching its end with the law expected to go into effect in less than a week, it was just the beginning. While what NIL means for each person will vary from one student-athlete to another, the impact of the substantial change in college athletics is felt throughout.
"At this point, we're not getting a lot of concern in terms of not thinking this is going to go well," Russell said. "I think the concerns are more on, 'How do I go about this and what's the best strategy to build my brand? Is it the best strategy for me to post on Instagram that I'm open for business and my DMs are open or is it a better strategy for me as a student-athlete to target some pieces on how to build my brand and target specific opportunities?' There will be a continuum across the board for student-athletes. We've got soccer student-athletes who are incredibly into apparel design and will have opportunities there. We have gymnastic student-athletes who are high level in their sport. Certainly, we've got basketball and football student-athletes. We've got golfers who are going to be able to command respect from companies and certainly our golf program is one that holds up a high standard locally and nationally.
"I think this continuum is going to vary so drastically from the littlest deal or the littlest tweet or the littlest gift in kind to full-on apartment leases or full-on car leases or larger-figure monetary deals. They will run the gamut. I think the nervousness is, 'What does it look like for me as a student-athlete and what are my opportunities?'"
Social media will, without question, be a leading element in the new NIL world. Student-athletes can endorse a product to their social media following without so much as leaving the house. Autograph sessions, local commercials or local camps could all help put money in the pocket of student-athletes, particularly in the towns where they are known for their role as student-athletes. That doesn't exclude their own hometowns, though. Student-athletes at Illinois, thanks to the legislation, could do a commercial for a business in their out-of-state hometown — regardless of NIL legislation in the state — because they're student-athletes in the state of Illinois. There are plenty of opportunities available to put a jackhammer into the college athletics landscape.
Clearly, there's an appetite for the voice of student-athletes both in town and the state of Illinois. Former men's basketball player Giorgi Bezhanishvili quickly partnered with Gameday Spirit in Champaign for apparel. Former guard Ayo Dosunmu has quickly become one of the faces of the Illinois Lottery.
There will likely be hurdles, particularly if and when a national solution happens, but change is coming. That much is clear. But he wants to make sure student-athletes are educated on everything that awaits them and they have a plan for the July 1 opening of the doors into the new world.
"It is a little unsettling, just the uncertainty of it," Whitman said last week. "We don't know exactly how all of it will work out, but I think we're in the same position that everybody is: this is an entirely new frontier. It's one of the biggest changes to come to college athletics in modern memory. How we will navigate that will require some time. We've got a lot of efforts ongoing here internally to provide assistance, guidance, monitoring all the things that are going to be necessary in this new landscape. We'll move into it with our student-athletes, we'll help them as we can and we will kind of hold on tight as we see how this ride goes in the future."


[ad_2]
Source link